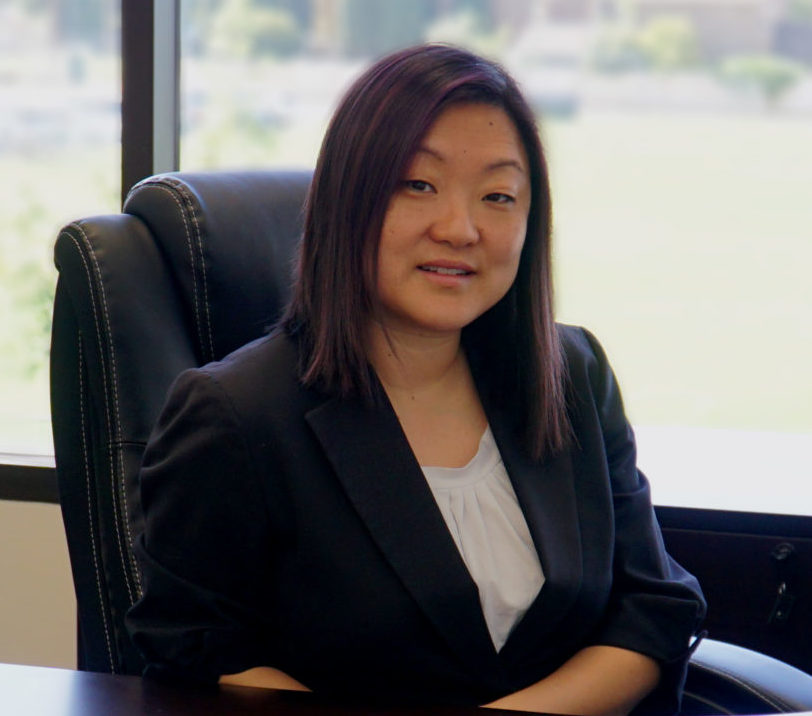 Jin Kim
Divorce Attorney
Call Now
(916) 250-1610
Mon – Fri
8 AM – 6 PM
Divorce is not an easy process, but it can become easier with the right family law attorney on your side. Experienced family law attorney Jin Kim represents clients in divorce, child custody, and family law proceedings in Yolo County. Her affordable consultation fee is designed to help new clients take the first step in their family law journey. To learn more about your case call her office at (916) 250-1610 to schedule a consultation with family law attorney Jin Kim.
Child Custody in Yolo County
Navigating divorce with children can be challenging, but with professional legal counsel and mediation, parents can create workable parenting plans. In Yolo County divorce involving children involves a few extra steps, including addressing child support, child custody, and child custody recommending counseling (aka mediation). As children can be the most important consideration in divorce, it's unsurprising that some of these cases are contentious and require a Yolo County family law judge to make the final decision after hearings and even trial.
Davis & Woodland Real Estate in Divorce
With a strong real estate market in Yolo County, property values in Davis and Woodland remain quite high compared to neighboring Sacramento County. Accordingly, the most valuable asset in many divorce cases is the family home.
Divorce entails the division of community property; that is, most property acquired during marriage or paid down with community funds must be divided, including real estate. In cases where the community has a considerable interest in real estate, the home may be sold so the proceeds can be divided between spouses. At other times, one spouse may refinance the property to pay out the other, or award some offsetting property or funds.
In many cases, there is a question of who will make the mortgage payments after separation pending divorce. When these issues are not resolved between parties or through their attorneys, a notice of default may result. Accordingly, whenever real estate is involved in a divorce, parties and their attorneys need to address property division and maintenance early in the marital dissolution.
Attorney Fees
Filing for divorce can be expensive, but the cost is weighed against the value of property in controversy and contention over child custody (if any). In some straightforward cases, limited scope representation is cost-effective. In other cases, which are the majority, full-scope representation is necessary for hearings and obtaining court orders.
Limited Scope Representation
In limited-scope representation, a family law attorney delivers a specific service for a flat fee. For instance, a divorce attorney headquartered in Davis may agree to prepare the paperwork necessary for an uncontested divorce from the initial filing through judgment. In exchange, the local client will pay the attorney a flat fee. In this arrangement, the attorney is only obligated to prepare the paperwork; they won't attend hearings, negotiate on the client's behalf, or even speak with the client at length.
Full Scope Representation
In full-scope representation, the family law attorney represents the client in all aspects of their divorce. The attorney will attend hearings; draft and file any pleadings; negotiate with opposing counsel; answer client questions, and generally deliver the services necessary to obtain the goal of representation. As clients don't know how to litigate their own divorce,* full-scope representation is the norm in family law.
*There's an old adage among attorneys: "a lawyer who represents themself has a fool for a client." Regular people are similarly advised not to represent themselves in family court.
Other Areas I Serve
In addition to clients from Davis and Woodland, I represent clients across the greater Sacramento area, including clients from…
$100 Consultation
Finding the right divorce attorney in Davis or Woodland can be challenging. (In fact, finding a divorce in Woodland is virtually impossible.) To help clients speak with an experienced attorney without investing a considerable sum, family law attorney Jin Kim only charges $100 for initial consultations. Her low fee is designed to help prospective clients from greater Sacramento, from Roseville to Elk Grove, take the first step in the process and learn more about their case. To schedule your initial consultation, call her office at (916) 250-1610 Monday to Friday from 9 AM to 5 PM.