Low-cost Sacramento Divorce Lawyer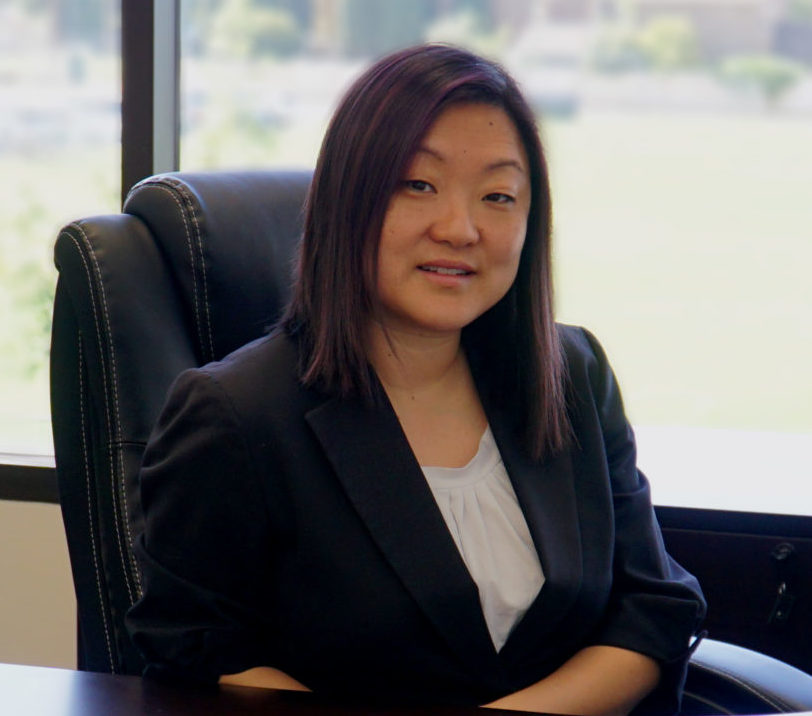 Jin Kim
Divorce Attorney
Call Now
(916) 250-1610
Mon – Fri
8 AM – 6 PM
I help clients divorce while protecting their financial future. Specifically, I help clients dissolve their marriage and secure court orders for child support, spousal support, custody, and the division of community property.
Affordable
I understand that clients need affordable representation in family court. To help clients afford legal representation in one of the most important financial and emotional events of their life, I offer affordable consultations by phone or Zoom and accept payment by credit card. To schedule your consultation call my office at (916) 250-1610.
Protecting Your Future
I understand that divorce and family court orders have a lifelong impact on finances and parent-child relationships. For parents, custody orders can affect their relationship with their children while the child support order will impact their financial health. For single-income households and clients with an imbalance in wealth, the spousal support order and division of community property will change their income, assets, and taxes. With so much at stake, I understand that clients need an affordable Sacramento divorce attorney who will fight for their financial and parental interests.
Sincerely,
About Jin Kim
For over 10 years attorney Jin Kim has been helping clients cost-effectively achieve their legal goals. As a family law attorney, she has helped hundreds of clients file for dissolution of marriage, litigate child custody, and divide marital property.
In 2022, Jin Kim became the managing partner at Sacramento Law Group LLP – a financial law firm representing clients in family law, bankruptcy, and tax law – where she brings her extensive experience to family law clients seeking negotiated resolutions and litigation.
Over the years Jin Kim has earned a professional reputation for strategic thinking, loyalty to her clients, and strong work ethic.
L.Z.

7 months ago
Positive: Professionalism, Quality, Responsiveness, Value
If I ever need to divorce for the second time I'd retain her as my family law attorney. She's professional, insightful, and doesn't waste her clients' time.
Call To Schedule A Consultation
If you want to hire a family law attorney and learn more about my services I encourage you to call my office at (916) 250-1610 to schedule a consultation. We're open Monday through Friday from 8 AM to 5:00 PM.
Low-cost Consultation
For a discounted rate of $100, I meet with clients by phone or zoom to discuss their family law case. During the consultation, I explain how California law applies to their case and how I can help them as their divorce attorney. In brief, my consultation is designed to help individuals facing divorce take the next step.
How Much Will My Divorce Cost?
If you qualify for a flat fee for limited-scope representation, you will have a clear understanding of what your divorce will cost. The flat fee will guarantee a specific service like preparing all the divorce paperwork in exchange for an exact dollar amount.
However, If you need an attorney to represent you in court and in negotiations with the other party, as is common in cases involving real estate or child custody, divorce attorneys charge a retainer fee and bill by the hour as they work on the case. In that situation, the total cost of your divorce will depend on the other party (do they want to fight in court) and the complexity of your case (property division).
Has A Case Already Been Filed?
A consultation will greatly help clients with an existing case in family court. While other divorce attorneys may offer a few minutes over the phone for free, they won't offer substantive legal advice since a few minutes isn't enough time for you to explain your situation and procedural history. In truth, most free consultations last 10 minutes and devolve into the attorney giving a quote; not legal advice that leaves the client in a better position than before they called. Accordingly, if you have a case already filed, and even if you're representing yourself, my $100 consultation will give us enough time to unpack your case so you can take the next step in family court.
Is There Something To Fight About?
If you and your spouse are in disagreement over child custody, child support, spousal support, division of assets, or any other issue, your divorce will likely be contested. In that case, a $100 consultation will give you and the attorney time to explore your issues, develop a strategy, and take action.
I Can't Afford An Attorney
Not everyone can afford to hire even a low-cost divorce attorney. Rest assured, there are many self-represented litigants in family court. If you can't afford to hire an attorney, but need help with your family law forms and procedural guidance, I recommend contacting the Sacramento County Family Law Self Help Center. They can help you with forms and offer general family law information.
Divorce Attorney Fees
Nearly everyone thinking about divorce wants to know how much a Sacramento divorce attorney will cost. Unfortunately, it's impossible to give an accurate estimate of the total attorney fees, even with my comparatively low $1,000 retainer fee. The total cost will depend on the temperament of both parties, income, and property. Simply put, if your ex is vindictive and you are the sole wage earner with valuable property you will pay more in the contested divorce compared to a simple uncontested divorce; one in which you and your spouse agree upon the issues, have equivalent income and little community property.
Some factors that affect the cost of divorce include:
Children – whether the parties agree upon custody and child support
Cooperation between the parties and attorneys
Duration of the marriage
Dual income vs single income household
Pension
Community Property – Value, quantity, and real estate
Flat Fees
Sometimes parties want to divorce, but don't understand the process or paperwork. To help all my clients afford divorce, I offer a low flat fee for an uncontested divorce (both parties agree on everything). The only cases I can take for a flat fee are those in which the parties have low income, few assets, and most importantly can work with one another. While I can only represent one party in the divorce, my flat fee can help agreeable parties save considerable time and expense. In all other cases, I charge an affordable hourly rate payable by credit card.
Whether you need help securing a simple uncontested divorce or favorable decisions in contested matters, I make a sincere effort to add value to my client's financial future by weighing the costs of litigation against the potential benefits.
Starting Divorce in Sacramento
To file for divorce in Sacramento you must have been a resident of Sacramento County for at least 3 months and California for at least 6 months. After filing the divorce petition and serving your spouse you must wait at least 6 months and 1 day before a final judgment for dissolution can be entered by the court.
Irreconcilable Differences
Since 1970 California has been a "no-fault" state meaning that anyone seeking dissolution of their marriage can simply state that there are irreconcilable differences which have caused an irremediable breakdown of the marriage. The party seeking dissolution of the marriage does not have to prove mental cruelty, insanity, or adultery.
If you think your spouse will transfer assets upon learning about your plans for divorce your attorney may file the divorce petition right away to gain the protections afforded by the Automatic Restraining Order to prevent spouses from depleting or transferring marital assets the Sacramento family court imposes certain automatic restraining orders on the Summons. Automatic Temporary Restraining Orders (ATRO's) apply to the petitioner (person who files the divorce petition) upon signing the petition and to the respondent (person responding to the petition) once they are served with the petition.
The Automatic Temporary Restraining Orders are standard in divorce proceedings and generally require the parties to maintain the status quo. Specifically, ATRO's prevent the parties from:
Removing Children – removing their children from California without the prior consent of the other party
Insurance – change, cancel, encumber or modify insurance
Hide/Sell Property – transfer, conceal, liquidate or borrow against real or personal property
Money – engaging in extraordinary expenditures
In the interests of both parties having access to legal representation, ATRO's do not prohibit the parties from hiring or paying a divorce attorney. Accordingly, some parties early in the divorce will use community funds to pay their attorney a retainer which the attorney will then bill against throughout the divorce.
Default, Contested & Uncontested
After service of the Petition and Summons the Respondent may either file a response with a proof of service or simply default.
Default – when a respondent does not file a response within 31 days after service the Petitioner may file a default which will remove the respondent as a party to the divorce proceeding.
Uncontested – in an uncontested proceeding the parties agree to all issues such as child custody and visitation, support and division of assets and debts. If the parties agree on all issues they may enter into a marital settlement agreement.
Contested – in a contested proceeding the parties disagree on one or more issues incident to divorce. Common contested issues include child custody, child visitation, child support, spousal support and division of community property.
In simple cases with few assets and low-income cooperative parties can realize substantial savings by pursuing an uncontested divorce through a reasonable marital settlement agreement. In contrast, parties with significant assets, disparate income, or children may pursue a contested proceeding to gain a favorable division of property or award of child or spousal support.
Child Support
Child support is one of the most frequently contested issues in divorce proceedings. California has a strong public policy favoring "adequate" child support which often results in awards that far exceed the actual cost of raising a child. Accordingly, the non-custodial parent with high earnings can face hundreds of thousands of dollars in child support liability. Due to the significant financial implications of child support many parents retain a child support attorney to litigate the matter in family law court.
Policy
The policies underlying California's child support calculation favor the stay-at-home parent over the breadwinner and explain in part how child support awards often exceed the cost of raising a child. Family Code Section 4053 states that the child support calculation should be guided by these principles:
Each parent should pay for the support of the children according to their ability
Children should share in the standard of living of both parents. Accordingly, child support can appropriately improve the standard of living of the custodial parent to improve the lives of the children.