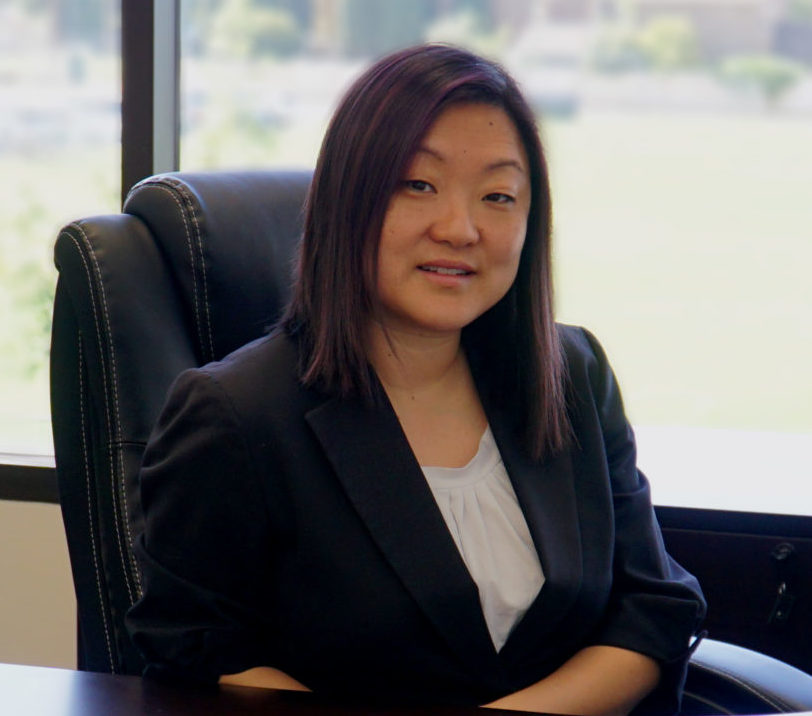 Jin Kim
Divorce Attorney
Call Now
(916) 250-1610
Mon – Fri
8 AM – 6 PM
I help clients in Elk Grove file for divorce and child custody. Many of my clients are regular people who can't afford an expensive divorce lawyer. To help clients achieve their legal objective for a price they can afford, I charge a low retainer fee and accept payment by credit card.
From Start To Finish
It's an open secret among family law attorneys that many clients can't afford legal representation from the first consult to the last court appearance; mainly because many of these attorneys charge $400 per hour or more. After several invoices for thousands of dollars, many clients fall behind on their payments allowing these attorneys to withdraw from the case. Accordingly, I always recommend that clients hire a divorce attorney they can afford from start to finish. For many middle-class people in Elk Grove, my hourly rate is reasonable and low enough for representation for the entire duration of their case.
A Law Firm With Experience
As a partner at Sacramento Law Group LLP my legal team brings experience and personnel that many solo attorneys can't match. Every one of my clients enjoys the benefits of hiring a law firm – from additional appointment slots to lower paralegal rates for administrative tasks.
$100 Consultation
Clients in Elk Grove have many options when hiring a divorce attorney. To help clients learn more about what sets us apart from other law firms I offer a consultation for $100. During the consultation, I can help elk grove clients learn more about their legal position and likely outcome. To learn more about my firm and your legal options I encourage you to call us at (916) 250-1610 Monday through Saturday.
Sincerely

Jin Kim
How Much Will My Divorce Cost?
Nearly every caller wants to know how much their divorce will cost. Unfortunately, the total amount is difficult to estimate since the workload will depend on how the other party responds. If the divorce is uncontested or the other party is reasonable in negotiations, then the cost will be lower than a contested divorce or if the other party wants to litigate in court.
The largest cost of your divorce will likely be attorney fees. In most divorce cases attorneys charge by the hour. First, they charge a "retainer" which is a sum of money they bill against at their hourly rate as work is performed. For example, if an attorney charges a $3,500 retainer and bills at a rate of $350 per hour, after 10 hours of work the retainer would be depleted. If the client wants the attorney to continue work beyond 10 hours the client would need to pay an additional sum to replenish the retainer.
To help clients afford the total cost of representation so they can achieve their legal objective, I charge $325 per hour with an initial retainer of $1,000 to $2,500 payable by credit card.
Child Support
When children are involved in divorce, the issue of child support may arise. At times the issue can be addressed through mediation and a martial settlement agreement. In other cases, child support is contested, and the parties look to the court for a ruling.
In California, child support is calculated using the Guideline Formula found in the Family Code. The formula takes into account several factors but is mostly influenced by timeshare (the percentage of time a parent has custody of the child) & income. When there is a great disparity in income between the parties, the amount can be much greater than the actual cost of raising a child.
Child Custody
When parties can agree on a reasonable joint custody order, both parties stand to save considerable time and money. However, there are cases where joint custody is not in the child's best interest, or a party seeks to litigate custody out of emotion. In these instances, contested custody can be expensive, and the total cost is unpredictable. Nevertheless, child custody attorney Jin Kim seeks fair resolutions to minimize cost, but if litigation is necessary will aggressively pursue his client's interests for a low hourly rate.
Other Areas I Serve
In addition to Elk Grove, I represent clients across the greater Sacramento area including…
$100 Consultation
To learn more about your rights call Elk Grove divorce attorney Jin Kim at (916) 250-1610 to schedule your consultation.