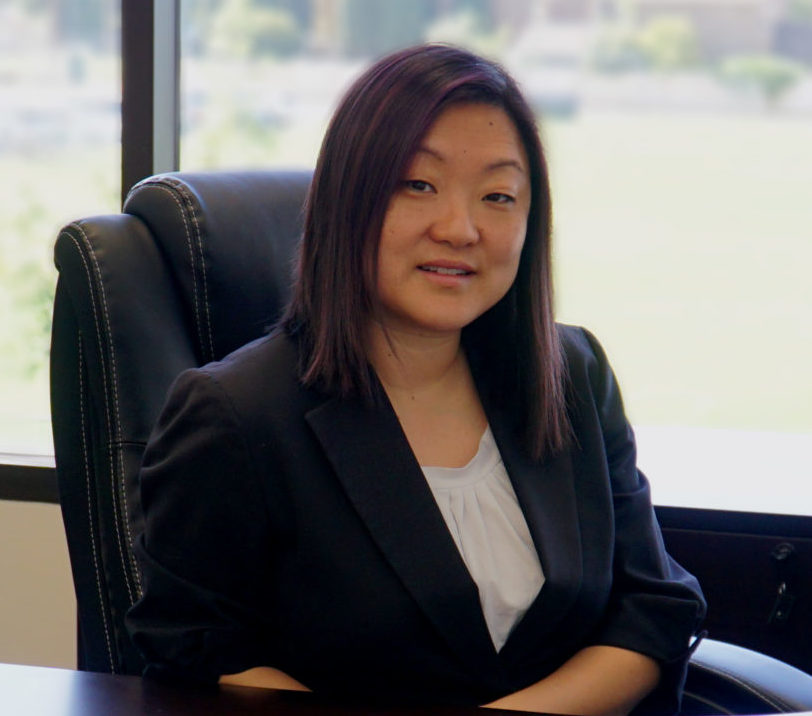 Jin Kim
Divorce Attorney
Call Now
(916) 250-1610
Mon – Fri
8 AM – 6 PM
Low-cost Modesto Divorce Attorney
I help clients achieve their family law goals while protecting their financial future. Specifically, I help clients secure advantageous orders for child support, spousal support, custody, and property division in divorce. Whether you need an aggressive divorce lawyer or have an uncontested divorce, I can help you achieve your family law goals.
Limited Scope Representation
Many couples agree on the issues in their divorce but need help with the forms. To help clients receive guidance and accurate legal pleadings I offer flat-fee document preparation and coaching. This service is also called ghostwriting as a licensed attorney drafts the required forms and helps the client get the correct forms filed throughout the 6-month process. This service has helped many clients obtain a divorce for an affordable fee.
Credit Cards Accepted
Sometimes clients need to file for divorce, but they don't have thousands of dollars saved up. To help clients finance their family law objectives I accept payment online by credit card.
Cooperative Divorce
Some couples want to avoid expensive litigation in family law court. In these cases, divorce mediation can be an affordable solution. In mediation, couples meet with a neutral mediator who will help them settle their issues and formalize those agreements in legal documents. Mediation can help agreeable parties save thousands of dollars. Best of all, I offer a flat fee for mediation services.
Affordable Attorney
Many clients need an aggressive attorney to represent their interests in family court. As one of the top divorce attorneys in the greater Sacramento area, I represent many clients in contested divorce cases, but unlike many attorneys, I don't charge a $7,000 retainer fee or bill at $400 per hour.
$200 Consultation
To help clients better understand their options I can answer basic questions about pricing over the phone. For residents of Modesto, I usually charge a flat fee of $3,000 for limited scope representation, and I rarely charge by the hour. Nevertheless, if you have questions and need legal advice I discount my hourly rate to $200 for the initial consultation. My low consultation fee has helped self-represented parties better understand their case and clients better evaluate my services.
To schedule a consultation and learn more about my representation call my office at (916) 250-1610.
Divorce
The majority of my clients retain me to file or respond to a petition for dissolution of marriage. As a Modesto divorce attorney, I do everything in my power to achieve an optimal outcome for my clients with respect to the division of property, child support, spousal support, and custody. Those clients who contact me early in their divorce often experience better outcomes as we have more time to prepare and impose deadlines upon the other party.
Child Custody
Nothing is more important than a parent's relationship with their child. Accordingly, child custody is one of the most frequently litigated issues in family court, and with good reason. Some parties utilize domestic abuse allegations and involve government agencies to gain the upper hand in child custody. The other parent may even deny your court-ordered custody or visitation rights by keeping your children from you. When faced with a spouse who uses custody as a weapon many clients find it beneficial to hire an aggressive child custody attorney. Low-cost Modesto divorce lawyer Michael Benavides represents clients in contested child custody proceedings and custody mediation.
Domestic Violence Restraining Order
Domestic violence restraining orders are sometimes used as a weapon in child custody. While false allegations of abuse face stiff consequences, some uneducated or unscrupulous parties nevertheless file frivolous domestic violence restraining orders. If you are filing a domestic violence restraining order or have been served with one, retaining a family law attorney early in the process is important. If served, waiting until the last few days before the hearing will nearly guarantee that family law attorneys are unavailable on the day of the hearing.
Child Support
The financial consequences of child support are significant in almost every case. Due to the algebraic formula for calculating child support mandated by statute, and the statutory principles that guide the court's decision, the final awards can greatly exceed the actual cost of raising a child. Worse yet for the payor, child support payments are not tax-deductible; likewise, they are not taxable to the recipient. With that said, an experienced child support attorney may be able to adjust the calculation depending upon the facts of the case.
Fees
Nearly everyone thinking about hiring an attorney wants to know how much the attorney will charge before picking up the phone. To help prospective clients understand attorney fees before the first call I've detailed my affordable rates below.
$300 Per Hour by Credit Card
Like many experienced divorce attorneys in Modesto, I charge an hourly rate as I work on a case. However, unlike many local attorneys, I charge an affordable rate of $300 per hour. Best of all, you can pay your retainer fee and invoices by credit card.
Flat Fee Document Preparation
Some clients don't need an attorney to represent them in family court. These clients have few assets, no real issues with their spouse, but need an attorney to draft the forms for dissolution of marriage. In other words, they need more services than the family law facilitator can provide, but they feel comfortable filing the divorce papers themselves. In these cases, I charge a flat fee payable online by credit card. If you think your case is simple enough for flat fee document preparation call my office at (916) 250-1610.
Flat Fee Divorce Mediation
Mediation can save couples a lot of money in attorney fees. In divorce mediation, a couple meets with a neutral mediator who guides their settlement discussions. Through several mediation sessions, the couples will come to agreements on property division, child custody, child support, spousal support, and any other outstanding issues. Finally, the mediator will formalize those agreements in the required legal documents that will later be filed with the court.