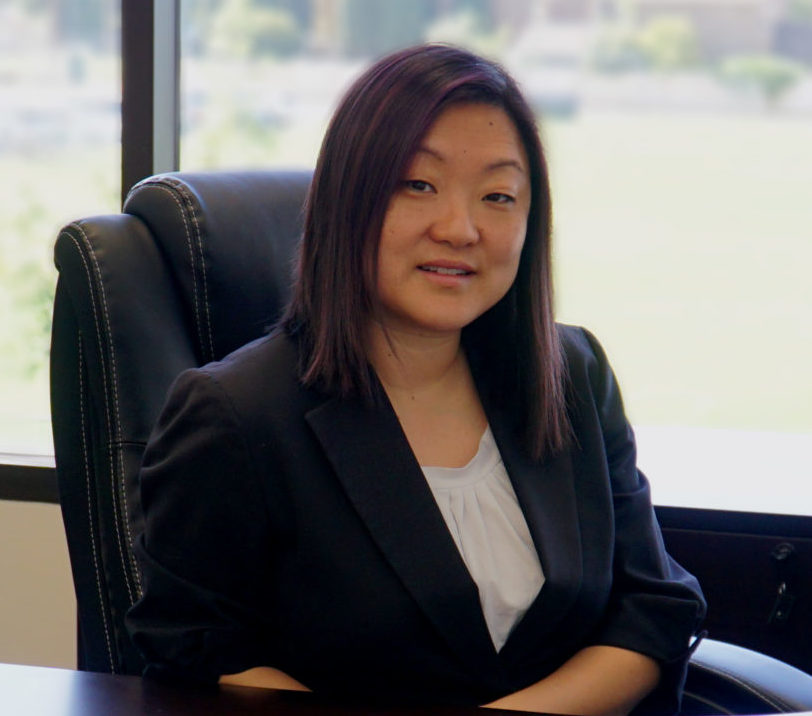 Jin Kim
Child Custody Lawyer
$100 Consultation
(916) 250-1610
Mon – Fri
8 AM – 5:30 PM
Affordable divorce attorney Jin Kim represents clients in child custody cases in Sacramento County.  While a flat fee is not viable in contested cases, Jin has an affordable hourly rate that has allowed many clients to secure their rights to visitation and custody. For an affordable hourly fee Jin can help you navigate mediation and establish a reasonable custody arrangement, or if litigation becomes necessary represent you at trial with your child's welfare in mind.  To learn more about your parental rights call our Sacramento divorce attorney at (916) 250-1610 for an office consultation.
Child Custody FAQs
Legal custody, physical custody, sole, joint, the terminology in child custody law can be confusing.  This quick FAQs section will help you better understand your custody rights before your consultation.
What is legal custody?
Legal custody refers to the right and responsibility to make decisions related to the health, education, and welfare of the child.
What is physical custody?
Physical custody refers to the time periods during which a child resides with and is under the supervisions of a parent or other party.
Can legal and physical custody be granted to one parent?
When legal and physical custody is granted to one parent it is referred to as 'sole custody'. It may also be awarded to both parents, in which case it will be called 'joint custody'
Is it important to distinguish between the types of custody?
It can have an impact later on if the court has to make decisions, such as whether a parent is allowed to change residences and transfer the child from one school to another.
What does sole legal custody mean?
Sole legal custody means that the responsibility to make decisions regarding the health, education, and welfare of the child is awarded solely to one parent.
What does sole physical custody mean?
Sole physical custody means that the child resides with and is under the supervision of only one of the parents.
Can a noncustodial parent be denied access to records and information?
Even if one parent has sole legal or physical custody, the non-custodial parent cannot be denied access to records and information regarding the child, including medical, dental, and school records.
Can a noncustodial parent give medical consent?
Some judges state in their orders that the noncustodial parent has the ability to provide medical consent for the child in the event of an emergency.
What is joint custody?
Joint custody means both joint physical custody and joint legal custody. Both parents are awarded either or both of those instead of only one parent.
What is joint physical custody?
This means that each parent has significant periods of physical custody, which must be shared in a way that assures the child frequent and continuing contact with both parents.
What is joint legal custody?
Both parents share the right and responsibility to make decisions related to the health, education, and welfare of the minor child.
Does joint custody require every decision to be made by the parents together?
Joint custody does not require parents to make every decision relating to the child together. The court must state in its order which decisions are required to be made jointly by the parents. The court can also state in an order which parent is to make which decision in particular. In all other circumstances that don't fall under the court order, each parent can decide alone on a particular issue.
Do parents get an equal share in joint physical custody?
An award of joint physical custody does not necessarily mean that the parties have an equal or approximately equal share of time. The court is mandated to specify the times of physical control and the rights of each party during these times.
Are the parties free to choose a parenting plan?
There is no preference for or against joint physical custody, joint legal custody, or sole custody. The family is given the widest discretion in choosing what parenting plan works best for them and the child.
Can joint legal custody be awarded without joint physical custody?
Joint legal custody may be awarded without awarding joint physical custody.
Can the court specify one parent as the primary caretaker?
The court may specify one parent as primary caretaker and one home as primary home for the purposes of determining eligibility for public assistance.
Can the court modify or terminate a joint custody order on its own?
Although Fam C §3080 and 3081 appear to preclude the court from ordering joint custody on its own, the court may modify or terminate a joint custody order on its own motion.
The Difference between Legal and Physical Custody in California
When you're facing divorce and child custody issues don't rely on legal advice from friends and family.  Although they may mean well, their experience with divorce and child custody may differ from your own. Only a divorce attorney can help you gain a solid understanding of legal terms and their implications to help you make sound decisions in your case. Here are some basic concepts of child custody in California.
Legal v. Physical Custody
California family courts provide two types of custody: legal and physical. The best-case scenario is for parents to share both types of custody wherever possible. When divorcing parents can't agree on custody issues a judge will make
custody
decisions based on the child's best interests. This may not be the most desirable situation as hands-on parents know their children better than a
family court
judge.
Legal custody
gives a parent the right to make major decisions about a child's welfare, health, and education including:
School – where the child will attend.
Choice of religious activities.
Medical care, except in emergency situations.
When a parent gets
sole legal custody
, that parent has the right to make all major decisions relating to the health, education and welfare of their child. It also means that a parent can make such decisions without getting the other parent's input.
In most cases,
joint legal custody
is ordered. This means you and the other parent share in the right and responsibility to make decisions for your child.  Joint legal custody is very common in California. However, there are situations that might prevent parents sharing custody:
Parents are unable to co-parent or make decisions together. One parent is deemed unfit or incapable of making decisions regarding the general welfare of the child.
It is important to understand that even if you get joint legal custody, it does not
mean you will share joint physical custody. The parent with
physical custody
has the right to have the child physically present in the home. If your child lives primarily, or even exclusively, with you, then you are considered the custodial parent. The other parent is considered the non-custodial parent who also has visitation rights.
The family law court in California decides who gets physical custody based on what is in the best interest of the child. For example, if you can provide evidence in family court that a parent has a history of domestic violence or abuse, courts may order that any and all visits with the child be supervised by an approved third party. In cases of extreme abuse, visitation with the abusive parent may not be allowed.
Joint and Sole Physical Custody
Joint physical custody means that both parents have significant periods of physical custody. If a child's time is divided equally between the parents, the parents are sharing joint physical custody. Both parents will equally, or close to equally, share time with their child. An order for sole physical custody means that a child will live with one parent, with assigned visitation time with the other parent.
Child's Best Interest
The best interest of the child standard is a broad legal standard that governs the family court's determination in matters of custody and visitation.  In essence, the court will look to which set of circumstances viewed from the child's standpoint in relation to an alternative set of circumstances is in the child's best interest.  To guide the court in this determination the judge, guided by the advocacy of a skilled child custody lawyer, will take the following into account:

The child's health, safety and welfare.
The nature and amount of the child's contact with both parents.
History of drug or alcohol abuse.
History of abuse.
Any other relevant factors.
Health, Safety and Welfare are Paramount
Not all of the factors that guide the court's custody determination are weighted equally.  The California legislature has declared it's the State's public policy that the health, safety and welfare of the child must be the judge's primary concern in custody and visitation orders.  Accordingly, while it is also public policy that children have frequent and continuing contact with both parents (
Family Code 3020(b)
), if said contact jeopardizes the child's health, safety and welfare the court must ensure the safety of the children and all family members.
Advocacy
As is evident from the multi-factored nature of the court's legal standard for child custody and visitation decisions, skilled advocacy is key to guiding the court's determination.  Certain factors may weigh in the client's favor and should be emphasized while detrimental ones discounted.  Accordingly, investing in skilled advocacy early in the contested custody case can help the client achieve a favorable outcome.
Summary
As a parent going through divorce or separation you have many custody-related questions. Before you make any final decisions, you should contact an experienced divorce attorney in Sacramento familiar with your local family court. Having 
general knowledge of legal and physical custody
, combined with the help of an experienced family law attorney, can help reduce frustration and provide you with greater assurance that you're doing everything you can to protect your child's best interest and your parental rights.