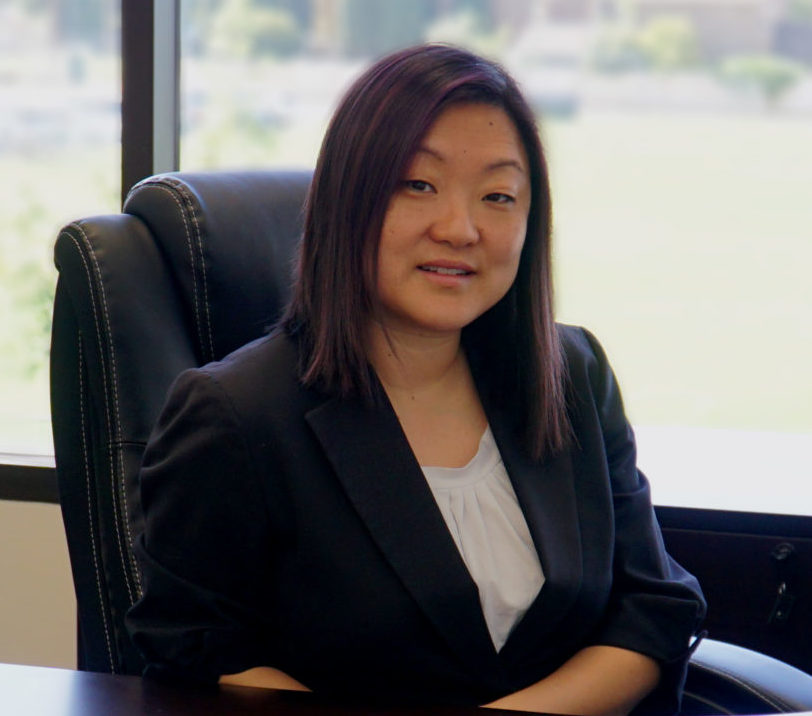 Jin Kim
Divorce Attorney
Call Now
(916) 250-1610
Mon – Fri
8 AM – 6 PM
Over the years as a family law attorney, I've found that clients need an attorney who is aggressive in the course of litigation yet pragmatic in negotiating marital settlement agreements. Accordingly, I always encourage reasonable settlements between parties and opposing counsel where appropriate to avoid unnecessary expense and uncertainty, as a trial means that the final decision will lie with the judge. However, at times parties (particularly when self-represented) are unreasonable, or pose a threat to the health or safety of my client or their children, and litigation is not only necessary but optimal.
As a family law trial attorney, I take on a range of cases, from the minority that is certain to involve trial to the majority that will ultimately settle beforehand. In any case, I ensure that I understand my client's goals from our first consultation and seek to achieve their objectives in a manner that is expeditious and cost-effective.
$100 Consultation
To learn more about your legal options and my services call (916) 250-1610 Monday through Saturday from 8 AM to 6 PM. You can also book your $100 consultation through our website.
Divorce
Filing for divorce can be a difficult decision, but there are some reasons why filing before your spouse can be in your best interest. In general, filing first gives you time to prepare both financially and emotionally. After you pay your divorce attorney with joint funds, you will have "prepaid" for the subsequent stages of divorce. On the other hand, your spouse will be under time and financial pressure to find the right attorney and budget for the subsequent stages. Accordingly, some clients find it beneficial to prepare for divorce with an attorney rather than wait for their spouse to file.
Property Division
Folsom is a wealthy area, but with valuable property comes greater complexity in divorce. Many divorce clients in Folsom contest the community property interest in assets, especially when a family home purchased before marriage is involved. When approaching property division issues parties often benefit from reasonable negotiations instead of a trial. If parties are reasonable, and their attorneys are competent, many property division issues can be settled. In fact, cases rarely proceed to trial if both parties are represented by legal counsel.
Child Support
Child support is a frequently contested issue in divorce proceedings. For many, the financial ramifications of child support will last for years if not decades – and in some cases amount to several hundred thousand dollars. Accordingly, some clients find it advantageous to exert their legal arguments to enhance or decrease child support from California's guideline amount.
Child Custody
The legal standard for child custody determinations is deceptively simple. In essence, the court will look from the child's standpoint for the custody arrangement that will be in the child's best interest. In that effort the court will evaluate the child's best interest according to the following factors:
Child's health, safety, and welfare
Nature and amount of contact with both parents
History of drug or alcohol abuse
History of domestic violence
Emotional bonds between parents and child
Continuity of care, attention, and nurturing
Skilled attorneys know that the multi-factored inquiry lends itself to argument and persuasion. Child custody attorneys can emphasize favorable factors while discounting unfavorable ones as circumstances require. Accordingly, contested custody cases are not "check the box" proceedings, and favorable outcomes can depend heavily upon the effectiveness of legal counsel.
$100 Consultation
Attorney Jin Kim only charges $100 for a consultation. During the consultation, clients will learn more about their legal position in divorce. Specifically, clients will learn how property may be divided, whether joint-custody is a likely outcome, and estimate child and spousal support if income information is available. While attorney Jin Kim does not offer free consultations, she does offer enough time during the consultation to ensure that clients are better informed of their legal position.
Areas Served
Our family law attorney offers full-service representation in Sacramento and Placer County. In limited cases, the attorney offers ghostwriting or limited-scope representation in Modesto family law cases. To learn more about your family law case call our office at (916) 250-1610.